We are located at 51 W Cameron Bridge Road Bozeman MT 59718.
A less than 5 minute drive from downtown Belgrade.
51. W. Cameron Bridge Rd.
We want to hear from you!
Pastor of Spiritual Engagement
It is my pleasure to share that Bishop Karen Oliveto has approved appointment of Melinda (Mel) Roberts to serve on your pastoral team. Mel will serve half-time with Bozeman UMC and half-time with Living Waters UMC, effective July 1, 2023.
Mel is currently serving as pastor of Salida UMC in Salida, Colorado, where she is actively involved in bridging her congregation and community. Mel is a church planter at heart and willing to disciple as she goes. She is passionate about connecting with people across all walks of life. In her current community, Mel is also known as 'McChaplain', due to her regular 'office hours' at the local McDonald's where she forms relationships by inviting people into conversation to build community connections. She is a true 'bridger' coming to the Bridger area.
Mel brings many gifts and talents including a collaborative, and creatively engaging energy. I am excited about the possibilities for your ministry together. Thank you for welcoming Pastor Mel as she comes to serve in July. May the Holy Spirit guide your ministry to the people of your communities and the world.
Blessings,
Rev. Lynn Miller Jackson
District Superintendent, Montana West
Pastor Mel & her son Kasey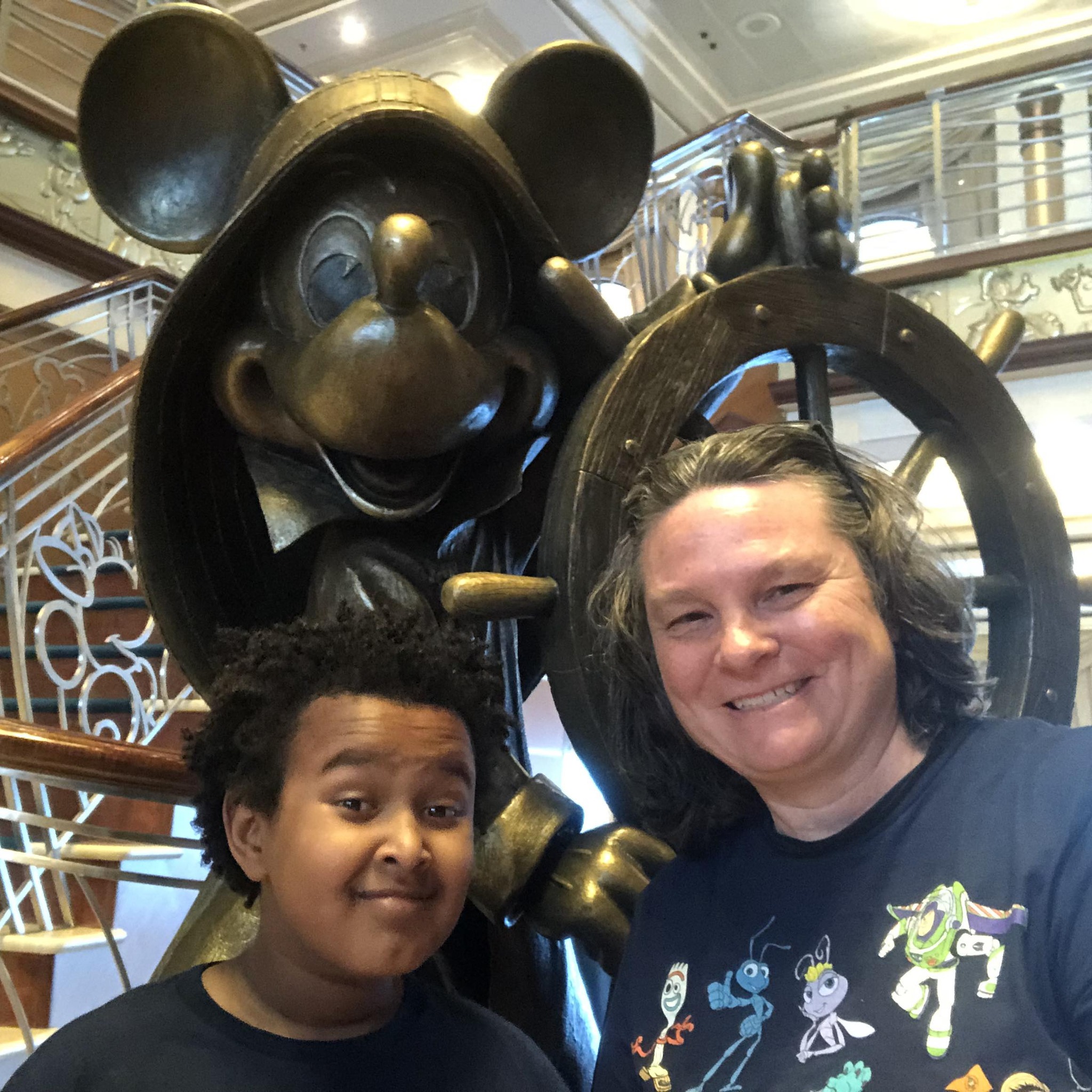 Pastor of Spiritual Imagineering
Allow me to introduce myself. My name is Rev Zach Bechtold and I have the honor and privilege to be your pastor. My wife, Mikel, and our kids, Zoe, Noah, and Ryann are incredibly excited to be joining you all in ministry and life.
We are excited to be returning to Montana, which became home five years ago when we moved to Choteau to serve three churches in the area. We instantly feel in love with Montana, the people, the beauty, and the way of life. When we moved to Choteau my family had never been north of Denver for any reason. We felt God calling us to a new and unknown adventure in ministry and we have loved every minute of it. Previous to living in Montana, we served United Methodist Churches and Campus Ministries in New Mexico for six years and spent most of our lives in Texas where both Mikel and I grew up and our family still lives. 
Montana holds a special place in our hearts, it has been a place of healing, growth, excitement, love, grace, and adventure for my family and we look forward to coming home.
A little bit about our family. We love to be outdoors, hiking, skiing, camping, fishing, kayaking, and exploring. We love adventures and we love recommendations! Zoe, our oldest daughter, will be a Sophomore at Bozeman High and is looking forward to joining the speech and debate team and choir. Noah, our son, will be a 7th grader at Sacajawea and loves to play video games and draw. Ryann, our youngest daughter, will be a 4th grader at Longfellow and loves to be creative and learn about animals. Mikel, my lovely wife, is an avid reader and is ready for adventure. Myself, I am ready to find great running trails and cheer for the Colorado Rockies!
Do Good…
Pastor Zach
Pastor Zach with wife Mikel & children Zoe, Noah & Ryann